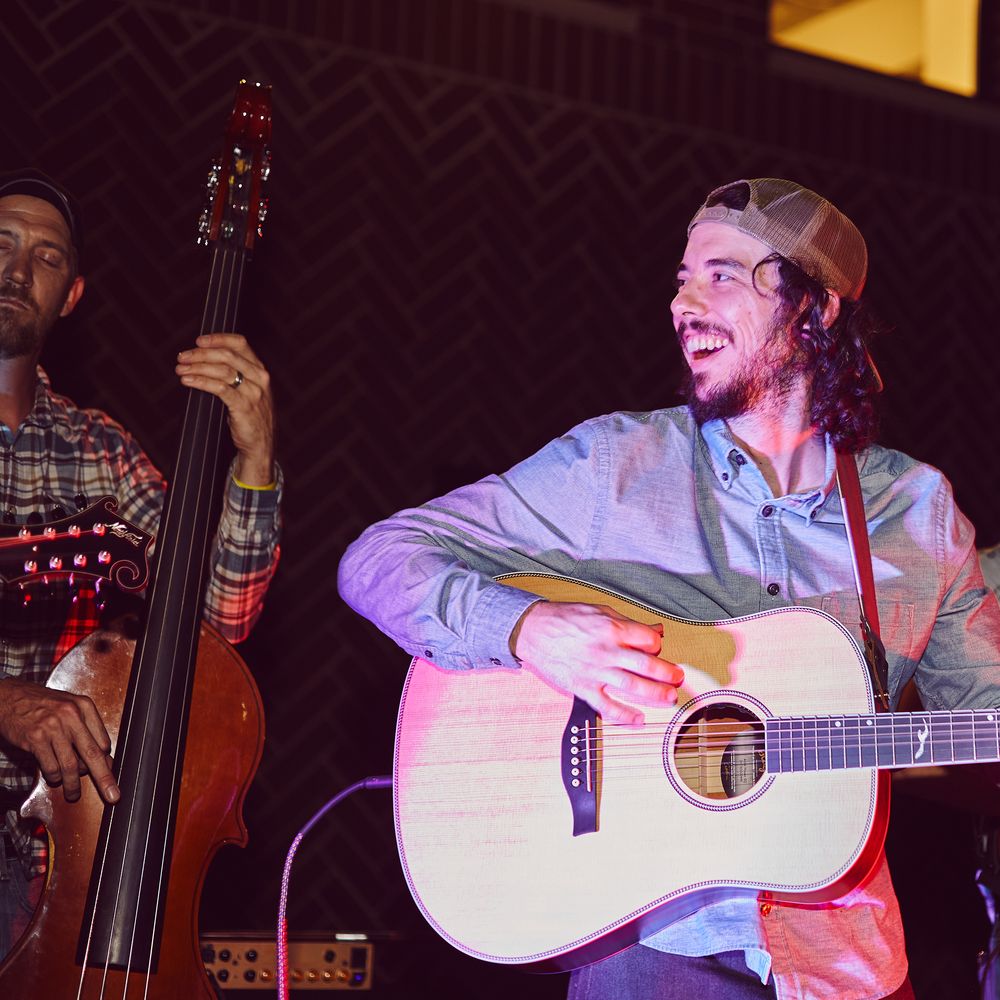 Bio
Brotherhood of Birds (BoB) is a Twin Cities-based, progressive acoustic string band whose original compositions bring together traditional and modern styles. 
BoB's core lineup consists of brothers Willie Christianson on guitar, & Cole Christianson on banjo, as well as Gavin Haskin on mandolin. The group has a number of rotating local players including fiddlers Chris Forsberg, AJ Srubas, & John Lane, multi instrumentalists Mike Hedding & David Robinson, along with upright players Matt Blake, Joe Barron, & Joe Sheehan. 
The bands tag team style line up makes every show unique while show casing some of the premier players in the genre that the twin cities has to offer.
After releasing their debut EP, "Caged Vol. 1", in January 2021, BoB released "Caged Vol. 2" only 4 months later on 5/28/2021. Both can be found on all streaming Platforms. 
In the first year since the birds hatched, they've had the opportunity to play out at a handful of Festivals and venues such as Blue Ox Music Festival, First Avenue, The Cabooze, The Hook & Ladder, and Shangri-La Music Festival with Hotel Minnesnowta and Revival Music Festival 2022 on the horizon.